Anando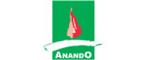 Vacancy
01
Job Context
Immediate supervisor : Project Manager
Contract period : 01.02.2023 to 31.12.2023 (Initially for 11 months)
Proposed start date : 1st February 2023
Location : Dighinala Upazila under Khgarchari District
Anando (Promotion of Culture and Youth Resource Development) is a non-government, non-political and non-profitable national organization, established in 1997 and its mission is to strive for culture of development and peace through integrated development approach, which enables individuals and communities to become self-reliant. Anando is inviting application for the project which will be implemented in Dighinala Upazila under Khgarchari District financial supported by Welthungerhilfe – Germany for the following position
Name of Project Regional Program for Scaling up the Multi-sectoral Approach for Nutrition Smart Villages in Bangladesh Project
Objectives of the position The Nutrition Specialist will be responsible for conduct and organizing all Nutrition related activities of the project. S/he will act as technical officer of Nutrition related activities of the project. Responsible to organize and facilitate Nutrition based training and workshop, establish Nutrition demonstration firm/garden, organize Nutrition camp, conduct nutrition research, technical support to field staff and farmers, effective network and coordination with several agriculture stakeholders as per requirement of the project.
Job Responsibilities
S/he will be responsible for coordination and monitoring of the implementation of Nutrition Smart Village project under the supervision of Project Manager.
S/he will provide required technical expertise in their respective streams and ensure convergence of nutrition and WASH interventions on the ground.
S/he will work in close collaboration with the government technical experts in the Upazilla/district and ensure a good cooperation between these departments in the project area.
S/he will organize Nutrition Camp, LANN PLA meeting and Nutrition Sensitive Micro planning.
S/he will create plans, organizes, and manages the different workshop, seminar and symposium.
S/he will prepares budget estimates and recommendations for input support and distribution.
S/he will collects information and records various kinds of nutrition based data; prepares project reports.
S/he will supervises project field officer and community service providers.
S/he will prepares monthly highlights reports and maintains appropriate files and records.
S/he will provide health advice and promoting healthy eating & about special diets.
S/he will educating health professions and the public about nutrition.
S/he will maintain records of community service provider and their results,
S/he will be responsible for coordinating the capacity building activities for the field officer and community service provider.
S/he will ensure coordination among all concerned line departments like health, family panning and DPHE.
S/he will be responsible to ensure submission of quarterly, half yearly and annual report to Project Manager within the timeline.
S/he will be also responsible for monitoring the regular field activities and prepare monthly analytical reports.
Assist Project Manager in any other issue.
Read More:_Nutrition Specialist
Employment Status
Contractual
Educational Requirements
Educational requirement is BSc in Agriculture/Nutrition
Experience Requirements
Additional Requirements
Age at most 45 years
5 years working experience on nutrition program management and among them at least 3 years of experience in similar position.
Experience of in the sector of Nutrition, Agriculture, Livelihood interventions
Proven experience on quality report writing skills in English and Bangla.
Skill on training, nutrition camp organizing & facilitation.
Sound knowledge and practical experience on establish agriculture/nutrition demonstration firms, kitchen garden, livestock etc.
Ability to communicate with local level stakeholders including government departments, local govt. and civil society organizations.
Ability to work effectively both independently and as part of a team.
Exceptional verbal & written communication and presentation skills.
Proven skills and competencies to work with MS/ Excel, MS Access, SPSS is preferable
Have knowledge on qualitative and quantitative M&E system, large data based management, monitoring of Nutrition, Agriculture, livelihood
Ability to handle multiple tasks simultaneously in a fast-paced environment, set priorities, etc.
Skilled in computer literacy; report writing, strategy planning and others related documentation
A team player; committed to motivating and leading staff
Clear understanding of the working of major donors and their perspective, requirements and standard
Able to work and manage in a hardship post and willingness to frequently travel in and out of field
Job Location
Khagrachhari
Salary
Taka up to 40,000.-Per Month
Compensation & Other Benefits
After successfully completion of probation period other benefits (Provident Fund, Gratuity, Festival Bonus, Leave encashment benefit & other admissible benefits) will be entitled as per as per HR policy of the organization..
Job Source
Bdjobs.com Online Job Posting.