BRAC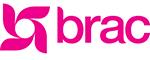 Vacancy
Not specific
Job Context
BRAC is an international development organisation founded in Bangladesh that partners with over 100 million people living with inequality and poverty globally to create sustainable opportunities to realise potential.
Are you passionate about making the world better? Do you believe that everyone can realize their potential if they have the opportunity? Are you an effective writer with the potential to translate jargon and disparate data into plain language that will bring resources for those who need it the most? If yes, then we are looking for YOU!
BRAC`s founder Sir Fazle Hasan Abed used to say – when people have the opportunity to realise their potential, a light of hope gets switched on. We witness that belief turning into reality, every day – from the frontline to the last mile. Working at BRAC is not like any other job. It is a platform where you can bring about real change for people who need it the most. We are not just dreaming of a better world; we are building it.
About GRP: The Global Resource Mobilisation and Partnerships (GRP) team is one-year old/new unit with new leadership. We are at a critical and exciting juncture in our journey as we celebrate BRAC`s 50th year anniversary and as Bangladesh graduates to become a LMIC (Low Middle Income Country). As the funding landscape changes, we are focusing on strategic partnerships, new markets, new business models and new funding vehicles that will empower and enable us to "do development differently" as a leading global NGO from Bangladesh.
GRP`s core functions are: new business development, resource mobilization, grants management, and partnerships. We work with BRAC`s programmes and other units and our funding partners to co-create concept notes and high-quality proposals, manage grants and other resources, facilitate and strengthen partnerships and partner networks, and serve as a knowledge partner.
JOB PURPOSE: In this role you will support the strategic partnership unit to manage BRAC`s current strategic partnership arrangement (SPA) with Australia, represented by the Department of Foreign Affairs and Trade (DFAT), and Canada, represented by the Department of Foreign Affairs, Trade and Development (DFATD), to implement BRAC strategy for 2021-25. SPA is a long-term partnership, with unearmarked funding, between BRAC and a number of development partners, to deliver mutually agreed upon long-term development goals based on BRAC`s strategy for Bangladesh*. You will also provide the necessary support to raise funds for BRAC`s programmes.
*The first phase of SPA was among BRAC, the former UK Department for International Development (DFID) — now FCDO — and DFAT for 2011-15. BRAC, DFID, and DFAT renewed the SPA for phase 2 from 2016 to 2020.
Read More:_Manager, Strategic Partnerships and Resource Mobilisation
Job Responsibilities
Coordinate closely with the strategic partners and BRAC's relevant internal stakeholders to ensure alignment in priorities and to arrange at least six SPA working group (WG) level meetings annually.
Organise quarterly technical working group (TWG) meetings (for the seven thematic areas: education, skills, ultra-poor graduation, climate, gender, health and disability inclusion) in coordination with the relevant BRAC programmes and the partners.
Coordinate with the relevant programmes and departments to produce high-quality presentations, reports, including annual progress report, report on the SPA results framework, and quarterly/ bi-annually thematic reports.
Ensure knowledge management and documentation related to SPA and all the action items from different meetings and field visits are tracked, followed up on and resolved in a timely manner.
Build, nurture, and facilitate relationship with different internal and external stakeholders
Provide support for developing concept notes and proposals.
Employment Status
Full-time
Educational Requirements
Bachelor's degree in any discipline from any recognised university.
Experience Requirements
Additional Requirements
Highly organized with the ability to meet hard deadlines while being detail oriented.
Strong relationship building and relationship management skills.
Strong communication skills, including strong analytical, writing and presentation skills.
Adaptive, proactive and collaborative.
Curious mindset and ability to think critically.
02 years' experience in development or related fields
Job Location
Dhaka
Salary
Compensation & Other Benefits
Festival Bonus, Contributory Provident Fund, Gratuity, Health and life Insurance, Paternity/ Maternity Leave, Health & Wellness Centre and others as per policy.
Job Source
Bdjobs.com Online Job Posting.
Job Summary
Published on: 5 Feb 2023
Vacancy: Not specific
Employment Status: Full-time
Experience: At least 2 year(s)
Job Location: Dhaka
Salary: Negotiable
Application Deadline: 15 Feb 202
complain@bdjobs.com
Courses from Bdjobs eLearning
Online Payment is Now Smarter, Easier, Safer
Advanced Time and Stress Management Bluepoint
Classes/ Sessions: 2 Sessions
Course Duration: 17 – 18 February 2023
Total Hours: 6
Class Schedule:Friday & Saturday