Purbachal Dream Italian Properties Ltd.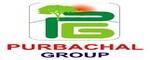 Vacancy
Not specific
Job Context
Job Responsibilities
Good typing speed as Computer Operator in Bengali and English both.
Basic knowledge on maintaining hardware & software (download/uploading, Installation of the required software, backup system, preventive measures from virus etc).
Practical good knowledge on file creation, handling/management on MS Word, Excel, Power Point, Graphics, Emailing etc. Having experience of tender preparation will be given preference.
Excellent communication and interpersonal skills.
Must be dynamic and capable to work under pressure.
Assist to Admin Related Work.
Any other task assigned by department head/ Management.
Prepares, compiles, and sorts documents for data entry.
Must be smart & good looking
Prepare daily attendance report.
Employment Status
Full-time
Workplace
Educational Requirements
Bachelor degree from any Discipline.
Experience Requirements
Additional Requirements
Age 20 to 30 years
Both males and females are allowed to apply
Computer training course will be considered as an additional advantage
Very good knowledge in English and capable to write letter independently.
At least 2/3 years specific experience.
Job Location
Dhaka
Salary
Compensation & Other Benefits
Job Source
Bdjobs.com Online Job Posting.